WEBINAR GRATIS: JANGAN LEWATKAN KESEMPATAN INI!
Cara Meningkatkan 10,000 Follower dengan Metode Organik
Bahkan bila Anda pemula sekalipun, karena sebenarnya dengan memahami bagaimana cara kerja IG. Anda bisa mengembangkan Akun Anda dengan lebih optimal lagi…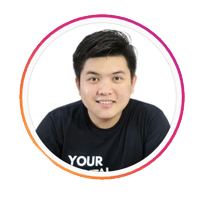 Niko JuliusSocial Media Expert
Ini yang akan Anda pelajari :
Memahami apa yang paling diinginkan IG sehingga kita bisa tahu apa yang HARUS dilakukan dan bisa mendapatkan promosi Gratis dari IG.Mempelajari bagaimana cara Algoritma IG Bekerja. Sehingga kita bisa mendapatkan hasil yang optimal dari aktivitas kita di IG. Strategi Utama saya untuk mengembangkan Akun dan bisa mendapatkan 10,000 Follower pertama secara Organik.Daftar Sekarang
DISCLAIMER
At the end of this training, we will be making an offer for people who want to join our community and learn more about how we build our Business through Social media. This however, is completely optional.
The training will last around 60 minutes and if you decide that you don't want to join our community, you can leave and you won't be committed to buying anything.
Although the option to join us is present, this training will give you all of the information & tools for you to take action for yourself.
Any results stated in the training are our personal results. Please understand our results are not typical, we are not implying you will achieve similar results, or even create any results for yourself. We are using these references for example purposes only. Your results will vary and depend on many deciding factors, such as (but not limited to), your background, experience, and commitment. All businesses entails risk as well as huge effort and action. If you're not willing to accept that, please DO NOT SIGN UP FOR THIS TRAINING.
MenuCloseMember LoginDisclaimerPrivacy Policy

This site is not a part of the FacebookTM Website. Additionally, This site is NOT endorsed by FacebookTM in any way.
Copyright © 2020 NikoJulius.com. All Rights Reserved.